Books by Drs. Koegel & Colleagues
Click on the titles to learn more!
Overcoming Autism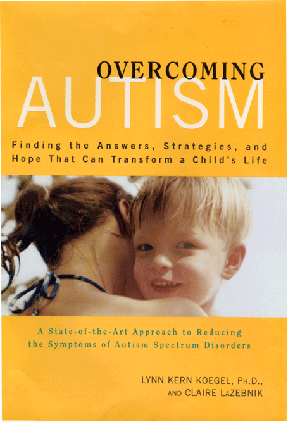 With a 300 percent increase in the incidence of autism and autism spectrum disorders and 1 in 150 children being diagnosed with the disability, autism is now an epidemic. Fortunately, there have been huge advances in our ability to diagnose the disability at younger ages and in the development of effective interventions that can change children's lives. In Overcoming Autism, Lynn Kern Koegel, Ph.D. shares her professional advice while coauthor Claire LaZebnik, a professional writer whose son has autism, provides insight into the daily life of parents coping with autism. It's a difficult disability to live with, but it doesn't have to devastate a family. In this book, Koegel and LaZebnik offer concrete ways to immediately begin improving the symptoms of autism and the emotional life of anyone coping with the disorder. Providing a complete program of strategies that can be tailored to any child's specific needs, this is a must-read, must-own book that offers hope through practical solutions which are warm, nurturing, and designed to fit into a family's daily life. The writers never lose sight of the importance of enjoying and loving your child.
Teaching Children with Autism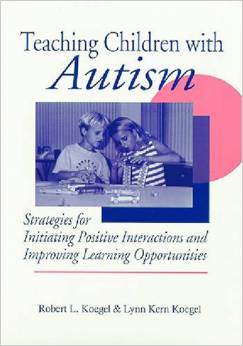 This practical sourcebook equips both parents and professionals with much-needed information regarding autism. Providing a comprehensive approach to behavioral intervention, this user-friendly guide begins with an overview of characteristics and long-term strategies and proceeds through discussions that detail specific techniques for normalizing environments, reducing disruptive behavior, improving language and social skills, and enhancing generalization. Teachers, professionals, and parents working with individuals with autism, as well as professors and students in education and psychology, will turn to this resource for information, guidance, and support.
Positive Behavioral Support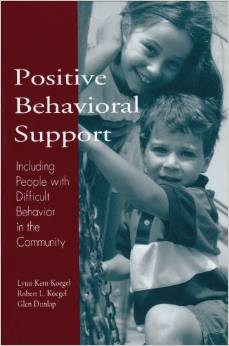 This strategy-packed resource demonstrates how people with challenging behavior can be fully included at home, at school, and in the community. Based on solid research, it offers state-of-the-art intervention techniques and explores the planning and assistance needed to implement nonaversive inclusion strategies. Compelling case studies that illustrate successful integration make this person- and family-centered book essential for everyone involved with people with difficult behavior.
Pivotal Response Treatments for Autism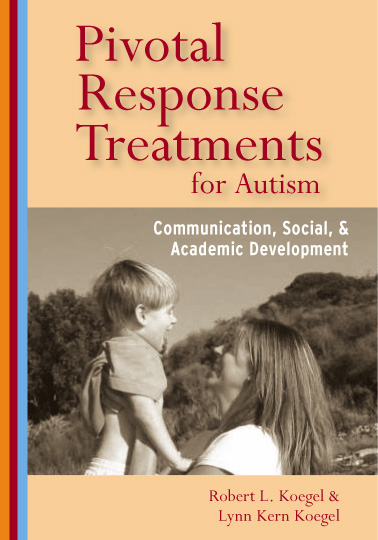 Recognized as one of the top state-of-the-art treatments for autism in the United States,* the innovative Pivotal Response Treatment uses natural learning opportunities to target and modify key behaviors in children with autism, leading to widespread positive effects on communication, behavior, and social skills. The product of 20 years of research from Robert and Lynn Koegel co-founders of the renowned Autism Research Center at the University of California, Santa Barbara this proven approach is now clearly presented in one accessible book. Keeping parents involved in every aspect of behavioral intervention, therapists and educators of children from preschool to elementary school will use the research-supported PRT strategies.
PRT Pocket Guide NEW!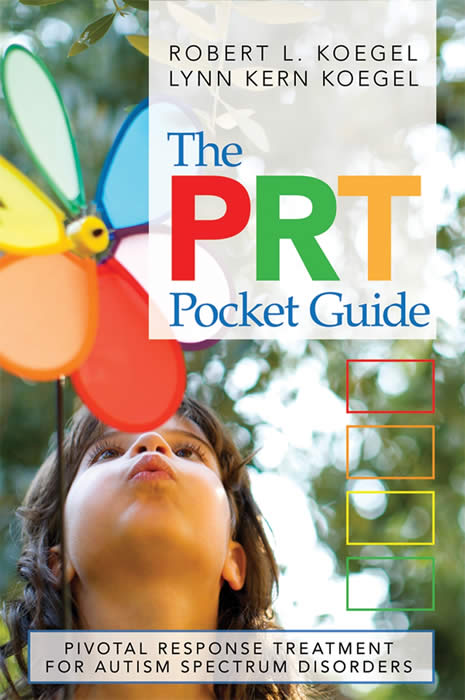 A great resource for educators, behavior specialists, early interventionists, SLPs, occupational therapists, and families, this reader-friendly pocket guide is the perfect introduction to PRT, the popular approach that uses natural learning opportunities to modify pivotal areas of behavior. Pioneering autism experts Robert and Lynn Koegel speak directly to the reader, demystifying PRT and clearly explaining why it leads to widespread and rapid progress for children.
Growing up on the Spectrum NEW!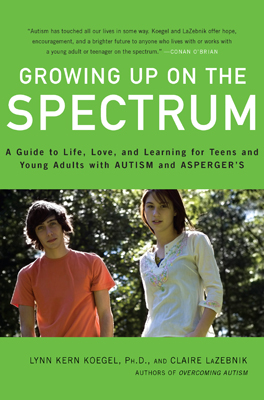 With an estimated half a million Americans under twenty-six on the autism spectrum, this book offers the reassurance, solace, and practical solutions that so many people are searching for. Following up on their work in Overcoming Autism, which offered advice for teaching young children on the spectrum, Lynn Koegel and Claire LaZebnik now present strategies for working with teens and young adults living with this complex condition. Addressing universal parental concerns, from first crushes, a changing body, to how to succeed in college and beyond, Growing Up on the Spectrum is a beacon of hope and wisdom for parents, therapists, and educators alike.